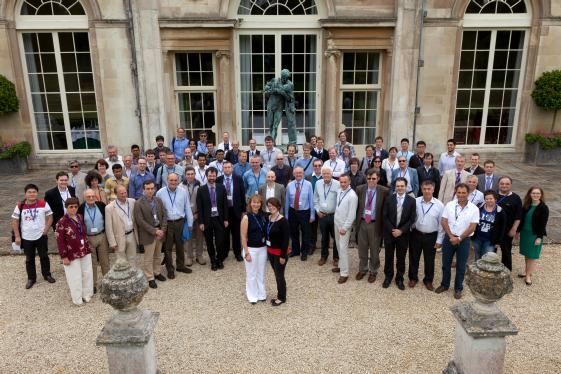 The 13th International Workshop on the Physics of Compressible Turbulent Mixing was held 16-20 July 2012 at the Sculpture Gallery, Woburn Abbey, Bedfordshire, United Kingdom.
This was one of a series of workshops focussing on fundamental aspects of turbulent mixing in flows subject to destabilising acceleration in both compressible and incompressible fluids.
Specific topics include (but are not limited to):
Rayleigh-Taylor instability
Richtmyer-Meshkov instability
Mixing layers
Experimental, numerical and theoretical studies
Numerical and experimental techniques
Direct numerical simulation, large-eddy simulation and engineering turbulence models
Applications
The workshop included both oral and poster presentations, along with general and round table discussion sessions. The presentations will be published on the IWPCTM web site soon. Furthermore, the papers will be published, subject to peer-review, in a special issue of the Journal of Fluids Engineering.
Author guidelines for the proceedings are now available.
See here for other important dates and conference news items.
Local Organizing Committee
Dimitris Drikakis, Chairman (Cranfield University)
Jayne Boothman, Event Co-ordinator (Cranfield University)
Stuart Dalziel (University of Cambridge)
Robin Williams (AWE)
David Youngs (AWE)
Contact
There is no mobile phone signal at The Sculpture Gallery and little in the village of Woburn.
The Gallery have set up a direct phone line for the registration/reception desk, which will be manned during the meeting sessions. The number is 01525 292 134.
There is free wi-fi at the venue and at The Inn at Woburn.
For queries regarding the conference, please contact the organizers at iwpctm13@cranfield.ac.uk.